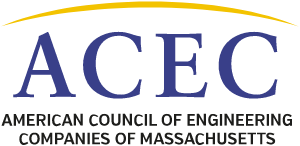 Co-chairs: Joanne Linowes and Ed Baumann
The Leadership Education Committee of ACEC/MA provides courses to help engineers advance their careers, focusing on the business-side of the engineering and land surveying professions. We offer important educational opportunities for all levels, for those entering the field to those in senior executive positions.
LEC Announcements:
LEC welcomes two new members to our productive committee:

Mary Loden PE, recently Senior Project Manager at Jacobs
Adam Benevides, Esq., partner, Donovan Hatem LLP

LEC Co-chair Ed Bamann of Benesch Co. has been tapped to join the ACEC/MA board of directors.
A first! For engineers and land surveyors who make classroom visits in K-12 classes -- LEC has just produced a powerpoint show for presenters to use as a guide for their presentations. Complete with training materials on how to use this in the classroom, this STEM resource will be available via the ACEC/MA website beginning mid-October. Watch for the announcement!