"Joanne has provided classes in making presentations at my firm for more than a decade and is universally revered for the benefits she can provide to both beginners and experienced speakers. She helped my team and me prepare..."
Senior Associate, ENR Top 100 engineering firm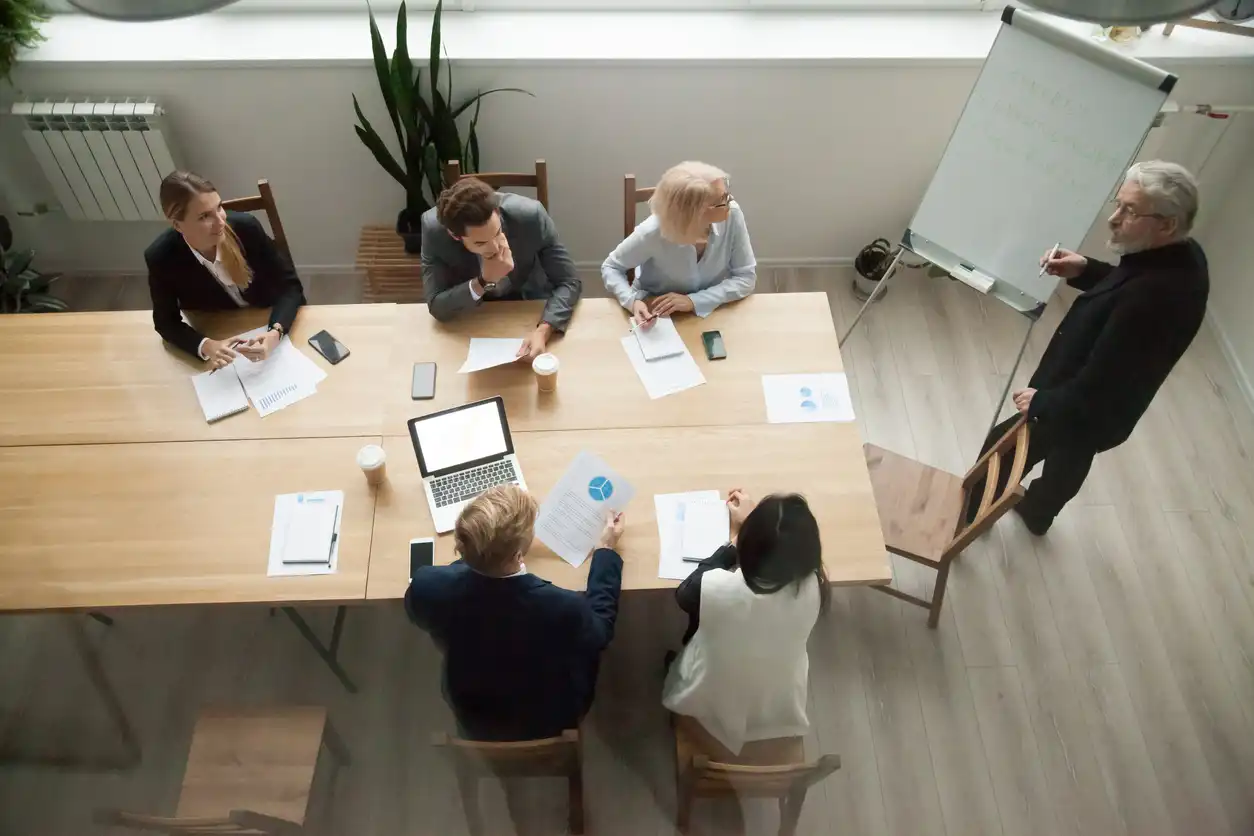 Tailored
We impeccably design every program to align with your company's mission, values, and client service philosophy.
You set the objectives. We pinpoint the strategies to meet them.
Exceptional
LXDi's exclusive systems result from our 35+ years experience in honing the particular leadership, business-growth, and presentation skills you need to advance your ideas, your proposals, your business, your reputation, your career.
Our succinct, precise, proprietary methods spur striking outcomes.
Assured
We Deliver:
Solid techniques, fresh perspective, and seasoned advising.
Immediate, observable strengthening of your presentations, leadership savvy, and communications skills.
Unique, unforgettable educational methods and experiences foster solid retention of techniques plus motivation for mastery.
Commitment to your company: More than 50% of our clients have continuously engaged our services for 2+ decades.
Focus on New Thinking
We help you turn every contact and presentation to your advantage. A competitive market demands that successful individuals adopt an entrepreneurial mindset. To attract and maintain clients, present proposals, win new contracts, move up the career ladder, move into leadership roles, we coach you in how to blend your professional expertise with superior "soft skills".
Focus on Building Your Business
We help you attain the know-how forming the backbone for substantive client, community, and prospects relationships plus increase marketplace visibility.
LXDi provides powerful communications tools to both strengthen the organization today and prepare future executives, project managers, and leaders for their roles in leading the firm/company into tomorrow's fast-changing workplace.
Focus on Building Your Future
We help you prepare for the next step in your own career -- into management or leadership or partner or executive -- by guiding you in ways to develop those "invisible skills" vital for advancement.
Focus on Building an In-House Corps of Great Presenters
We help your firm/company create a reliable, consistently excellent corps of presenters, at every level, who can excel at interviewing, networking, speaking at conferences and engaging public office holders.
"[This virtual presentation for future leaders was filled with] Great information. This will be the way of our future and some of these simple tips make so much of a difference."
Construction Manager, CMAA national presentation